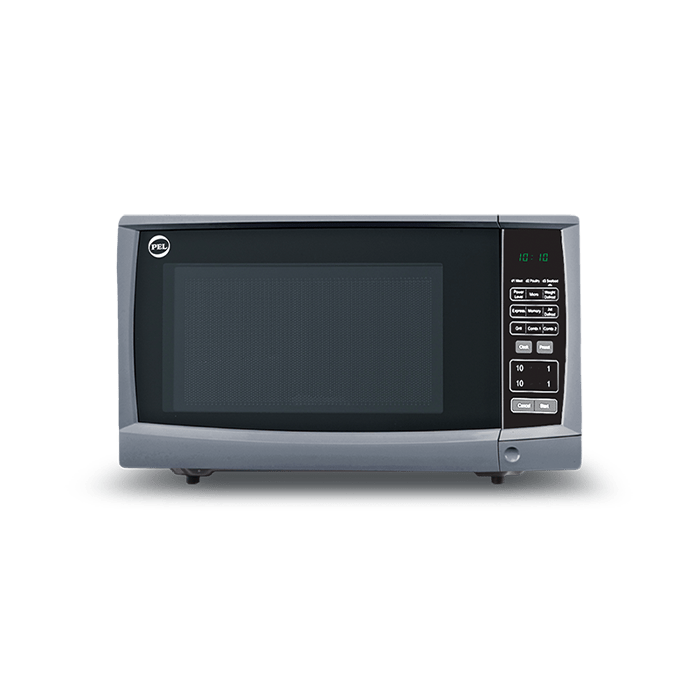 PEL Glamour Microwave Oven 30 Ltr
Capacitive buttons that ensures convenience and ease of use.

Gives convenience of setting power levels for variety of cooking.

Enables you to grill meat and vegetables which works just like any other rotisserie giving you perfect cooking in less time.

Unique censor technology allows you to select appropriate weight, temperature settings and time to cook your required meal.

Automatically adjusts weights and power level for speedy defrosting.

The only Microwave in Pakistan which offers 2 years magnetron warranty.